How to Build a Fitness App: Types, Technologies, Features, and a Secret Success Sauce
The idea of making a new fitness application is both great and somewhat fraught. It's great, because the market is thriving and your app can actually make a difference to people's health and wellbeing. But it's also challenging because there are so many fitness apps already that users can get exhausted by simply choosing one!
One thing is for sure, if you have your eye on this market, your product must be better than the average fitness app available. With sceptical articles claiming fitness apps don't work and research cases disproving the magic of app-motivated workout results, startups eager to build a fitness app seem to be cornered. The pressure is high indeed, and to compete with the market leaders users are now used to, new fitness apps have to offer a unique selling point and be super accurate in regards to measurements and recommendations.
Types of Fitness Mobile Apps
All health and fitness programs started from activity trackers. They grew from simple pedometers to complex systems which measure all kinds of movement and body reactions and, on top of that, can give recommendations for workouts, nutrition, and general wellness.
While some apps are dedicated to one particular goal, such as losing weight or mindfulness, others try to embrace every possible function. Is it better to concentrate on a single service or pack the app with maximum functionality? There's no definite answer to that question. While it seems more reasonable to start from a specific area, it's a recognised fact that people don't want to install hundreds of apps and prefer using several universal ones.
Different types of fitness apps at the moment have four main focus points, let's take a closer look at each of them.
Activity Tracking
As we've mentioned, this was the first aspect of fitness to be digitised. In 2006, fitness wearables were introduced and the first compatible mobile applications started to fill the market. Fitness devices are constructed with a bunch of sensors that monitor heart rate, skin temperature, galvanic skin response, and the quality of surrounding light. While an app itself doesn't include any hardware, it needs a smartphone with all these sensors to work properly.
By monitoring user movements, activity tracking apps count steps and measure pulse. Thanks to the continuous advancements of fitness trackers, they've learned to switch to different activity modes (running, training, walking, cycling) and check even more aspects of people's lives including the quality of sleep, food intake, and so on. The latest Apple Watch can even provide an ECG.
If you want to build an exercise tracking app, bear in mind that coming up with an original idea for it is going to be tricky. Since existing programs perform a vast number of functions, you'll need to provide some added benefits.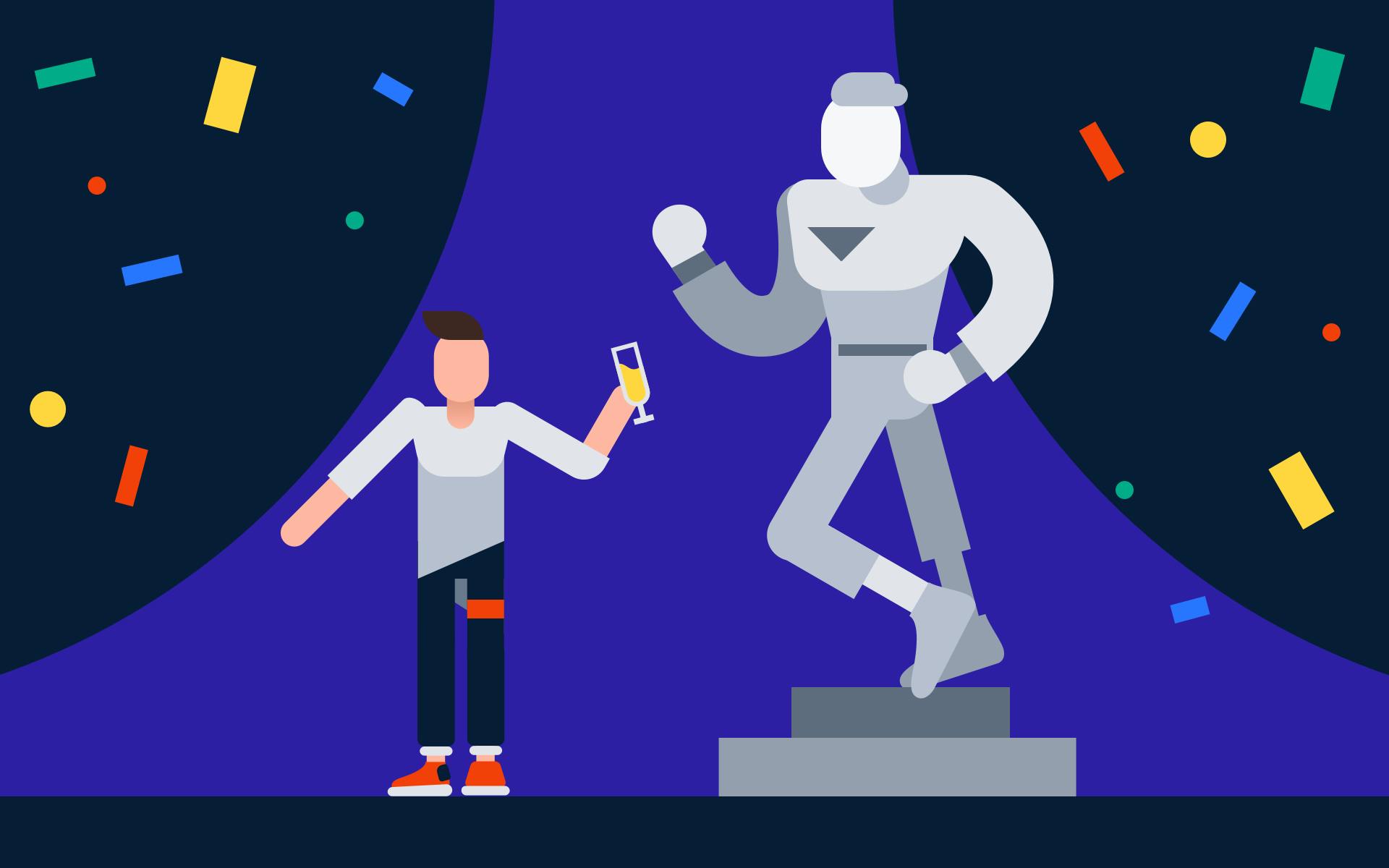 Guided Coaching
As the keeping fit trend continues to spread and be embraced by more people than ever before, users are getting interested in apps that control and enhance their workouts, including training plans tailored to their individual capabilities and needs.
The era of mobile apps provides a spotlight for professional trainers. One of the most popular products is Sweat, which was founded by the Australian fitness coach Kayla Itsines. She developed a training plan for women which gained massive success. The fitness guide app offers a week-long trial period for users to get acquainted with the program and then charges a monthly subscription. The number of offerings now include different types of training plans, with bodybuilding and post-pregnancy options guided by several female coaches.
Big sports brands, which have their own fitness apps, also onboard famous trainers and athletes to develop workout plans. For example, Nike+ Training Club is popular for attracting celebrity coaches.
If you plan on making a fitness recommendation app, find a real influencer among the trainers in your target area and narrow down your audience. As we discovered in our article about health and fitness app developers, the female fitness niche really hit the bull's eye.
Eating Plans
Managing exercise without managing nutrition won't bring about efficient results. As these aspects are tightly connected, many applications combine them, tracking both workout performance and eating habits. There's also an array of apps dedicated to nutrition which offer comprehensive information about foods and their nutritional value and macro breakdown.
The secret to success here is, once again, having a specific focus. Do your users want to lose weight or do they want to maintain a healthy diet? Have they switched to a particular diet (paleo, vegan, low-carb) and do they have any allergies or illnesses requiring nutritional control? Ask yourself these questions and more before starting on an application.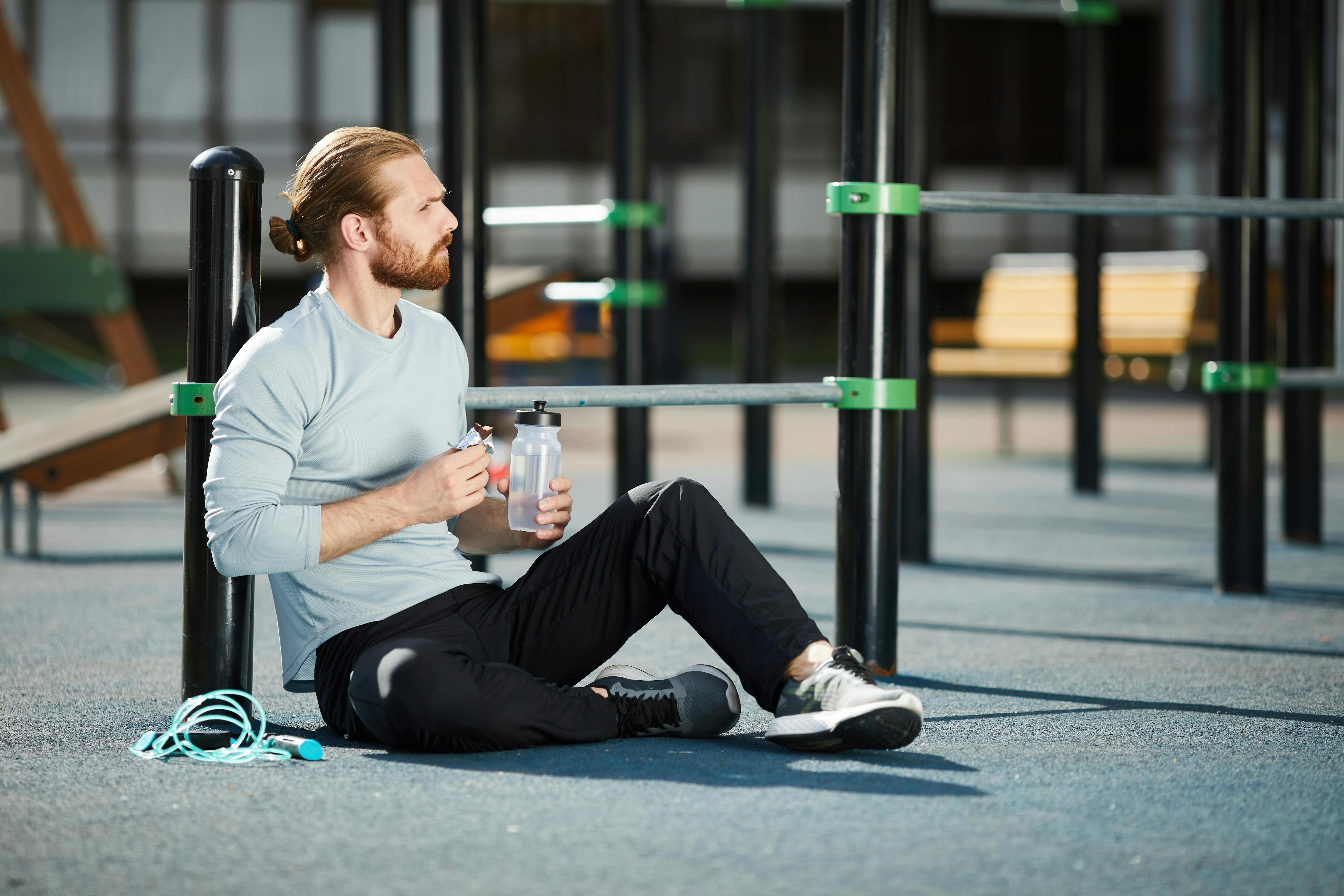 Self-Care
Self-care apps are among the most lucrative in the health and fitness market. People's desire to be more self-aware, calm, and motivated hits upon a trend that's hard to leave out. Meditation applications are a big deal these days. They introduce users to various meditation techniques and sell monthly subscriptions along with sleep stories and other side products.
If you want to join the trend, think about how you'll differentiate your app from the others, especially from the two undeniable leaders in this field, Headspace and Calm.
Fitness App Development Technology
In fitness-tracking apps, accuracy is key, so is how well the app interacts with a device's in-built sensors. Smartphone sensors measure atmospheric pressure, light levels, and movements. The accelerometer sensor is important here, based on its information, tracking apps detect steps, speed, and direction.
Regardless of the type of app and its purpose, it has to work seamlessly with the other services included in a smartphone like the sensors we talked about above, GPS, and the camera.
GPS
For basic fitness tracking, you won't need GPS. But if you want to provide an option which allows users to choose the best routes for certain activities, you'll need to integrate a map service and accurate GPS. This is a must for fitness mobile apps which connect users with nearby gyms or a community of runners.
For example, Strava powers its map based on user-generated data and offers a route builder created and updated by the community. The program also visualises user trips with a handy shareable map.
Key here is making the solution efficient in terms of energy consumption. Since the GPS service has to be on for as long as a person trains, it can significantly drain the phone's battery.
Payments
If you make a service connecting users with nearby fitness centres, then it's best to have integrated payments so people can pay for their classes directly through the app. Take Mindbody as an example, it offers searches for group classes based on the activity type.
You can integrate famous payment platforms like PayPal and Stripe into the app or create a custom payment gateway to process credit card information. Dealing with large payment providers is surely the easier option, especially in terms of PCI-DSS compliance.
Visual Recognition
There are several ways to enhance a fitness mobile application with a visual recognition system. Some AI-powered apps capture user movements by using the smartphone's camera. This way, instead of just watching workout videos and trying to repeat the exercises, people get a truly customisable experience with recommendations for adjusting their moves in real time. This is a promising area which needs many improvements before it's widely adopted.
Visual recognition is more common in nutrition-focused applications. Many can scan barcodes to identify products and their values, while some recent solutions like Calorie Mama AI added the opportunity to identify meals by photo. Such systems are far from perfect currently; they simply aren't capable of identifying all the possible foods which can be produced and served in different countries. Moreover, any nutritional app still requires lots of manual entries which is why users eventually stop using them.
As neuroscientists have noted, logging everything one eats can become obsessive and may lead to eating disorders. Also, the crucial thing most calorie counting fitness apps are missing is actual energy balance information. Mobile programs tend to present this in a simplified way, as if calories that people consume and burn can be simply added and subtracted in regard to the daily norm. In fact, calories are not created equally and lifestyle and physiological factors influence the way calories are utilised by the body.
Food journaling has proven to be helpful for weight loss and hitting other nutritional goals, but as many of us would attest, it gets too irritating and inaccurate at some point. What fitness mobile app development needs here is a universal and self-learning system which can be boosted by the worldwide community to represent the majority of foods and their values.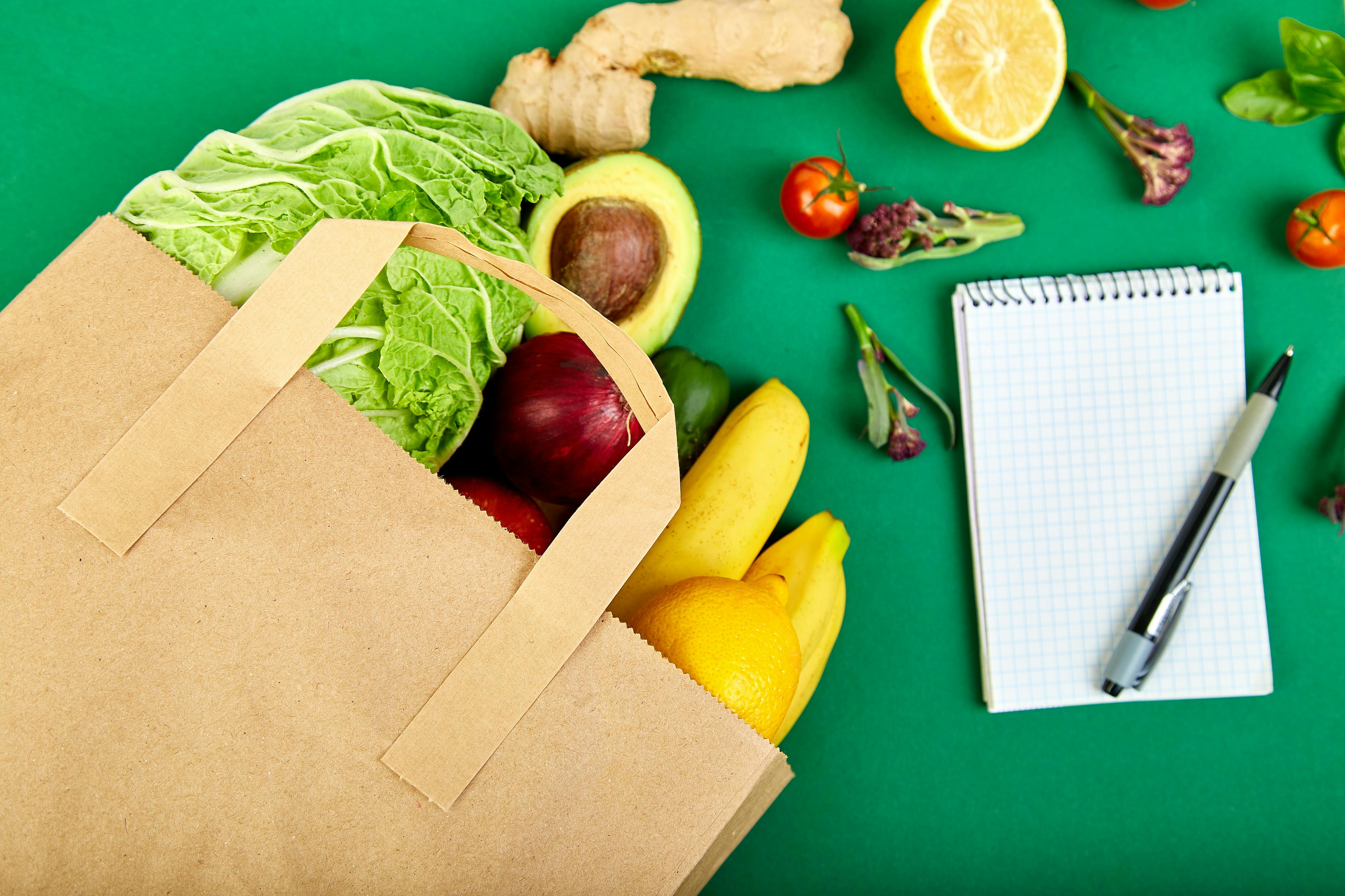 Voice Guidance
In any type of fitness application, you can provide voiced instructions. For simple exercises, voice commands can replace the coach and give the impression of a group session.
These messages can be pre-recorded phrases for setting workout goals or cheering up users. You can also integrate voice services from providers who develop SDKs for their smart voice technologies. Google and Apple have specific text-to-speech packages to make voice overs. Their TTS features are inbuilt into smartphones and can be used by apps through the native API.
Chatbots
The technology is net yet there to replace human coaches, as any workout or nutritional plans need to be custom-built and vary greatly depending on individual needs. However, we see many AI-powered solutions appearing on the market equipped with smart chatbots which communicate with users. In-app conversations can help improve fitness habits and add motivation to the process.
Fitness App Features You Don't Want to Miss
What are the essential features of any fitness app and which options are most programs desperately missing? Let's see how to make a fitness app truly helpful.
Profiles
The first step users do in a fitness app is to create a personal account. This should be an easy process with the possibility to synchronise the account with social media. Use successful fitness app templates to get the idea of how the profiles should look and explore negative reviews to gather intel on which elements need improving.
Since the app will store personal data, it needs to be secure. There are numerous instances where fitness tracking programs have exposed user data. Developers should be clear about what information they can use and share. If user health data can be used in medical treatment, the app needs to comply with local regulations such as the HIPAA requirements in the US.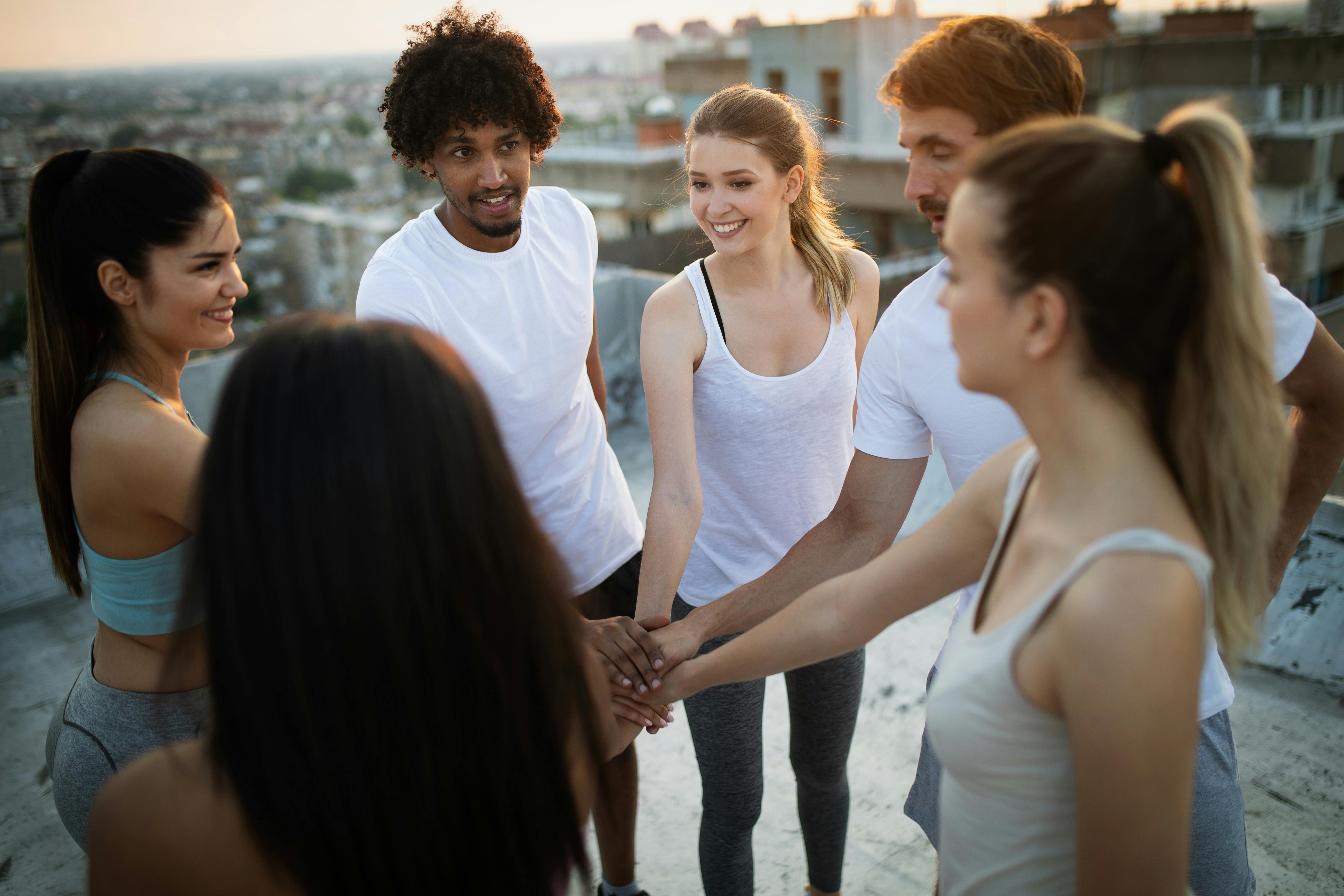 Community
For most people who install fitness apps, the user community plays as much of a role as personal goals do in terms of motivation. The best fitness applications for running establish a good pattern to follow here; not only do they motivate users to share their experience through social media, but they also organise running events to bring the community together. Related to this, these apps boost awareness of acute problems such as ocean pollution. Partnered with Adidas, Runtastic held more than a dozen charity running events in 2018.
Gamification
Game-like challenges introduced into workout apps appear to be a great motivation for users. While kept simple and fun, challenges can actually get people to do extra exercises and neatly designed achievement boards can be shared easily with friends.
Gamification has had a profound impact on fitness applications. Some of them, like Zombies, Run!, combine a story-rich game with activity tracking. Game-like features are especially useful in app versions for kids, for instance, Sworkit has a separate app to make fitness fun and accessible for children.
Motivational Messages
Apart from lively challenges, which can be a driving force for people, there are other things you can add to attract and retain users. Data visualisation – such as a map displaying the finished route or charts of activities – can make progress more tangible and people more excited about their performance.
Charity incentives are also a good idea to spread important messages and show that your service is conscious about pressing issues. There are even specific applications designed to donate money made out of running.
As for basic interaction with users, it's always nice to keep up to date with their progress and send them congratulation emails when goals are achieved or gentle notifications reminding them to they haven't worked out in a while. Your fitness app design should generally be fun, simple, and supportive.
Modes for Different Conditions
As we've already said, most online fitness apps struggle to encompass enough individual features to provide the most personalised experience. For example, there are some general conditions like pregnancy and menopause that female users go through. But surprisingly, there are not many programs that take that into account, and those who do added a special mode only after being accused of not having one.
In this story from 2018, a woman explains how Apple Health and Eufy kept recommending she lose weight while pregnant. Just a Twitter thread started by her inspired fitness app developers to add some functionality.
A lot of adjustments are being pushed by the trans community too as there is very little support for them in fitness apps. Moving forward, it's a must for fitness apps to be more inclusive and adjustable according to major life changes such as pregnancy.

How to Create a Fitness App Which Will Actually Succeed
Everything we've described above won't help if your project lacks two things: a solid scientific base and a reasonable business model. These two aspects are what makes a good fitness app.
Science
The fact remains that among the hundreds of health and fitness apps, very few have proven positive results. Many companies share users' weight loss stories and satisfaction levels as a strong incentive to sign up and to motivate current users. The market is booming, according to the Flurry research, fitness app usage grew by more than 300 per cent over recent years.
However, there are very few indicators such programs are actually enhancing people's health and wellbeing. In fact, there were even charges pressed against some apps in the US for making false claims about supposed health benefits. Plus, along with inspiring stories of weight loss and transformation, people share other stories about wasting time on tracking things that had absolutely no impact on their health.
In a University of Florida study, 30 popular free fitness apps were compared against the official guidelines for physical activity. Apps were examined for their adherence to recognised elements of fitness: aerobic exercise, strength/resistance, and flexibility. It appeared that two-thirds did not meet any flexibility criteria.
It's true that more than a quarter of adults don't exercise enough to maintain a healthy lifestyle – and fitness applications can help improve that situation. But to promise a real impact on health, mobile solutions should first and foremost, be focused on science, and secondly, use AI to learn about each particular customer. This is the only way to offer real health improvements.
While the MadAppGang team was working on our running app SmartRun, we noticed that existing apps paid minimal attention to the science of running, highlighting performance before everything else instead.
To make sure our app was different, we grounded our solution within the science of heart-rate zones and build the service in such a way that it scans the user's heart rate and makes recommendations based on that. We also incorporated an AI-powered assistant to analyse the parameters of each person individually.
With the growing popularity of preventative healthcare and the blossoming market of both fitness and medical apps, it is clear that people are interested in new solutions to track their health data and use it to improve their general condition and treatment when needed.
Even though mobile data is used more for targeted ads than for science these days, it has the power and capability to revolutionize fitness and healthcare. One kinesiology professor, who works on medical apps, noted that correct usage of them is helpful when paired with counselling programs.
Business Models
The founder of the now defunct app for trainers, 38Plank, shared the story of the project's failure. He was adding more features, expecting each time that the next one would make the service great but the problem was actually in the lack of a business model.
The best mobile fitness apps were acquired by sports brands and therefore their business strategies rely on linking workouts to sports equipment users can buy. When talking about paid subscriptions and in-app purchases, it's crucial to provide something unique to customers. Many people appreciate free functionality but aren't ready to buy premium versions. There's no universal answer when it comes to how to make a fitness app subscription worth the effort. But the following is a good rule of thumb: the more complex and personalised your offering is, the more likely it is to get audience support.
You should also take into account events which can bolster marketing campaigns. For example, the case of the 7 Minute Workout's success showed that New Year's resolutions can make the number of subscriptions quadruple. You should also work closely with the digital media, there is a high demand for fitness-related content which, in turn, makes people more health-conscious and motivated to buy products like tracking apps.
Do you have some fitness app ideas? Reach out to us to learn how to pull your project off or if you'd like some support on the technicalities. It might be a crowded market but with the right kind of know-how, your product can make an impact.
01 August 2019